Over the last 7 days, Drew Cooks! has been providing lunch catering to the numerous staff and volunteers from Medecins sans Frontieres/Doctors without Borders and their exhibit set up in front of the Vancouver Public Library.
The exhibit was entitled "Refugee Camp in the Heart of the City", and is in the process of traveling to major cities across North America. Here is some information from their website about the exhibit itself:
Guided by MSF aid workers, visitors are asked to imagine that they are among the millions of people fleeing violence and persecution in, for example, Somalia, Colombia, the Democratic Republic of Congo, or Sudan.
The exhibit is made up of materials used by MSF in its emergency medical work around the world, including emergency refugee housing, a food distribution tent, water pump, health clinic, vaccination tent, therapeutic feeding center, and a cholera treatment center. It addresses questions such as:
Will I be safe?
What will I eat?
How do I find water?
Can I get medical care?
Where will I live?
Today, 42 million people around the world have fled armed conflicts and are searching for safety (see Refugee/IDP Snapshots). They are children, women, and men living in temporary shelters, camps, or shanty towns, struggling to survive in new and often hostile environments. Those who have sought refuge in another country are refugees, a status which entitles them to certain rights under international law.
Those who are seeking refuge within their own countries are officially called internally displaced persons (IDPs). They have fewer rights than refugees, yet make up almost two-thirds of the people around the world today who are seeking safety from armed conflict and violence.
It was a pleasure cooking for the hard-working staff and volunteers each day, who braved the Vancouver rainfall and October chill to give tours to hundreds and hundreds of visitors over the week.
Here are a few pictures of both the event and the staff involved in putting this together: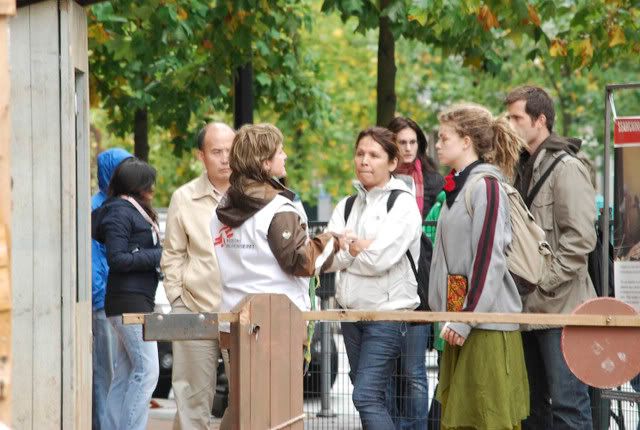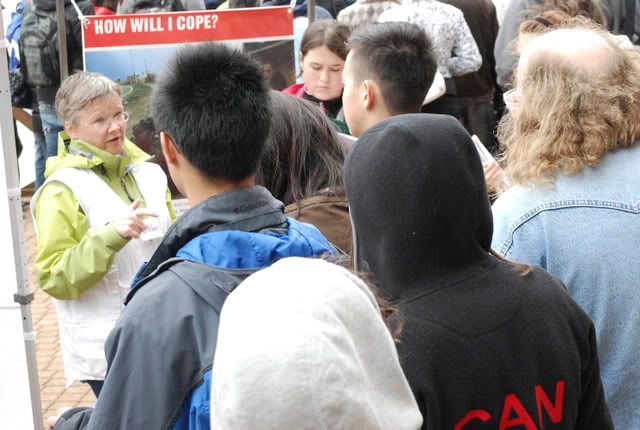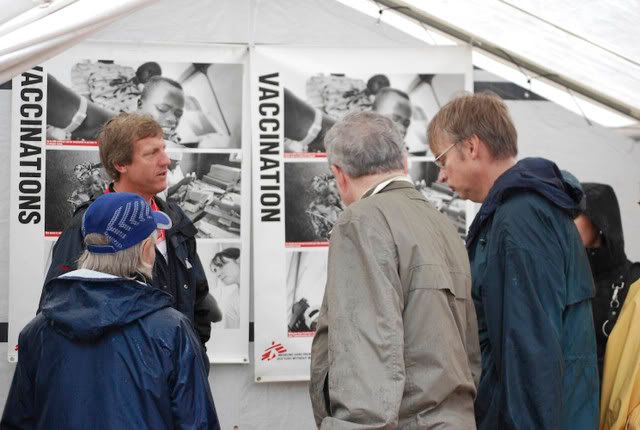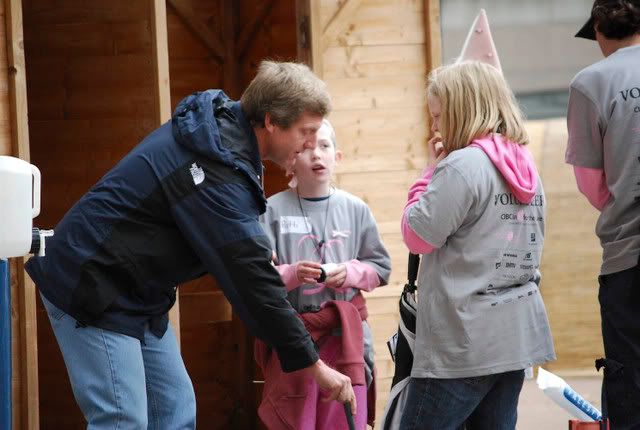 Thank you to all at MSF/Doctor's without Borders for your hard work in bringing this display to Vancouver!
Photos courtesy of Kevin Hooi