It was my birthday yesterday. And like most days, I woke up thinking, "What am I going to cook today?". Except today I had something in mind right away. Now, on any other day, my favorite foods to cook and eat are braised foods, slow cooked foods, offal, things that people may think of as unappealing or even unappetizing in their humble raw forms, yet are transformed by virtue of good cooking techniques and flavours.
Today I wanted a sure thing. I wanted indulgence. I wanted a steak. Not just any steak, mind you, a Kobe beef NY Striploin.
I immediately sourced one from Cioffi's Meat Market in Burnaby and picked it up. When I got home, this is what was staring back at me: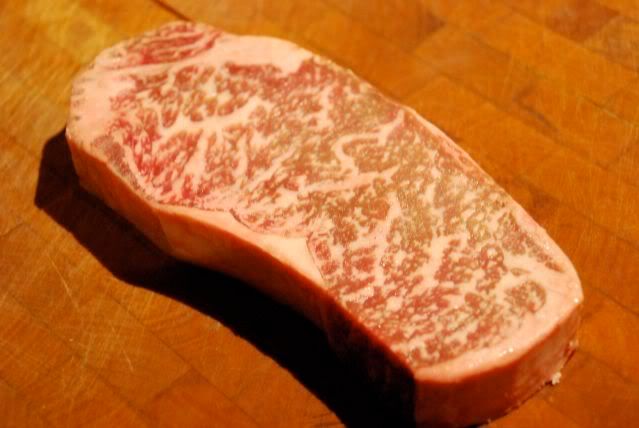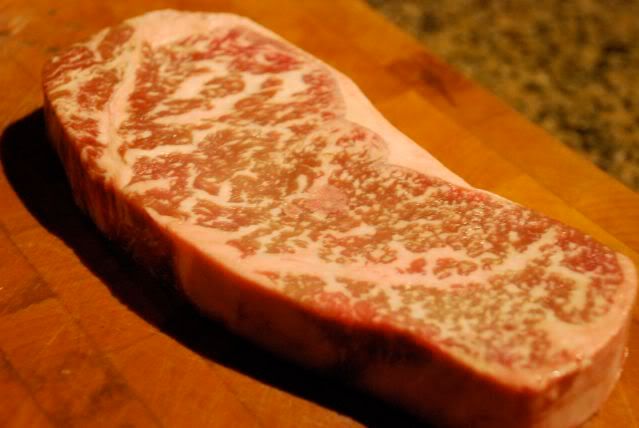 Yes, it's a thing of absolute beauty. I couldn't wait to cook it. But how do we cook such a steak? Well, the answer for this, and any other quality grilling steak, is not a BBQ, believe it or not (though I certainly wouldn't kick a BBQ'd steak off my plate). The answer is your trusty cast-iron pan: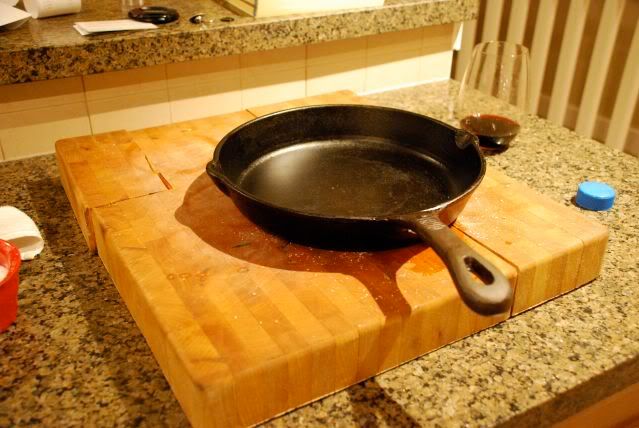 The reasons are pretty simple. For starters, a hot cast iron pan has more surface area coming in contact with the meat than a grill grate, giving you a beautiful crust on the meat that you just don't get on the grill. Secondly, it's a truer beef flavour, as there's no charcoal/propane/leftover grease on your cooking grates to mess with the flavour. And when you're dealing with a quality steak, you want to taste it for what it is.
Let's get started. I like to flip mine over on the gas and leave it there for seriously, 15 minutes or so. Disconnect your smoke alarm cause it's going to be a barn burner in that kitchen of yours tonight. Preheat oven to 400F.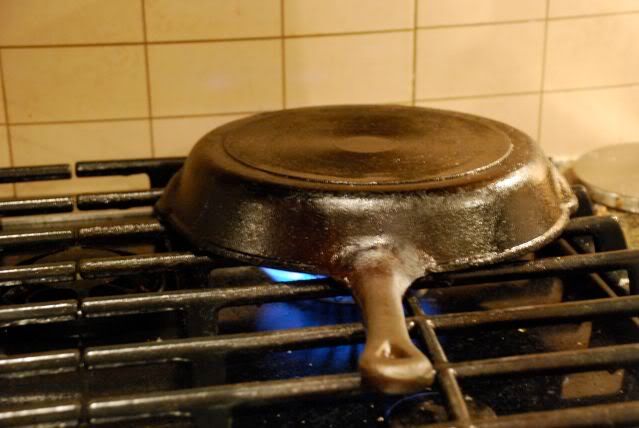 When your pan is screaming, unapologetically hot, season your steak with good kosher salt and fresh cracked black pepper.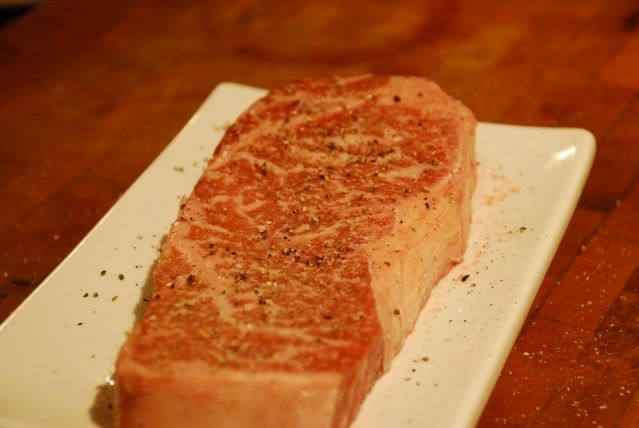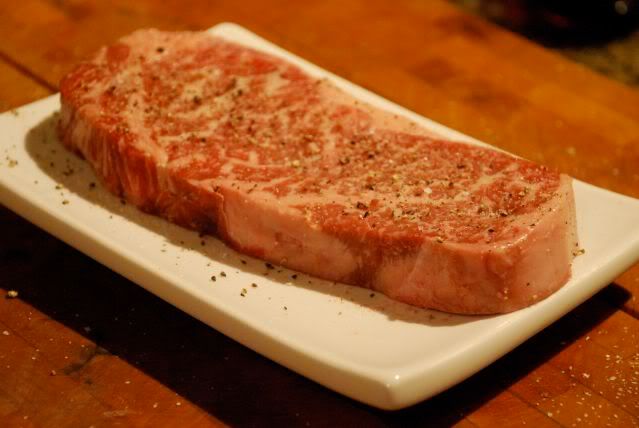 Add a tbsp of canola oil to the pan and add the steak immediately. The sizzle should be legendary.
Don't touch it for 2 minutes, then flip it over, you should see a beautiful caramelized crust on the steak: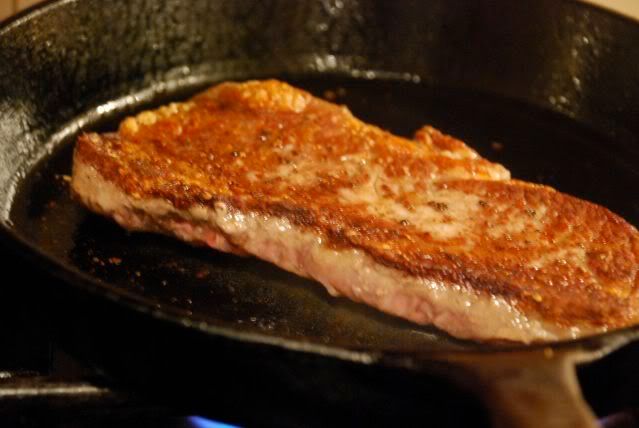 Now cook for an additional 1 minute and then fire it in the oven until the steak hits 125F. Pull it out, and let it rest for 5 minutes, aka the longest 5 minutes in the history of time.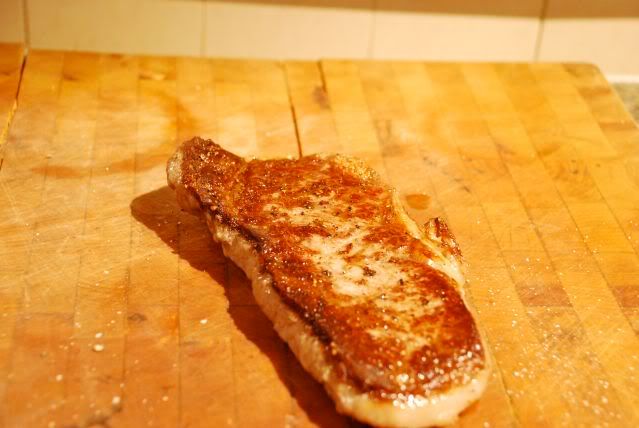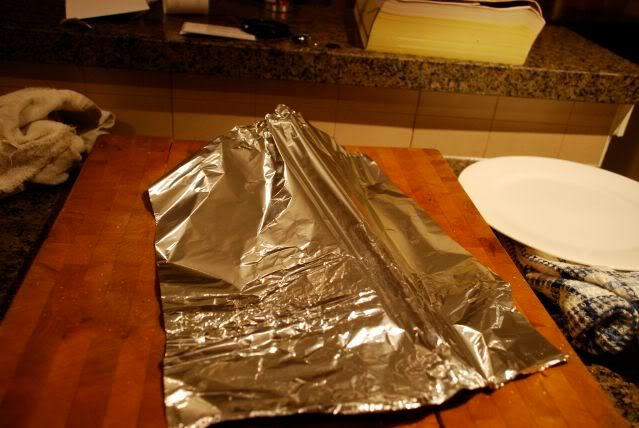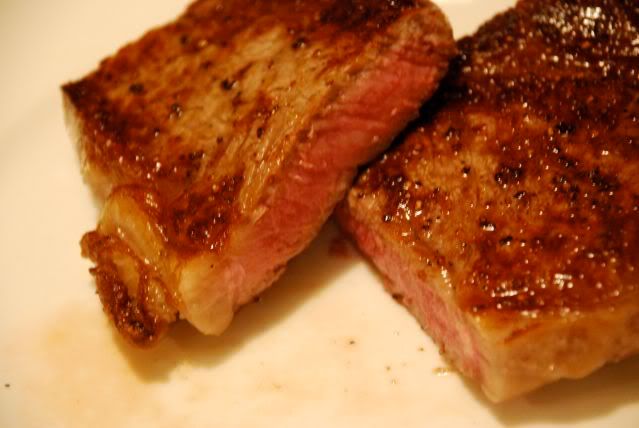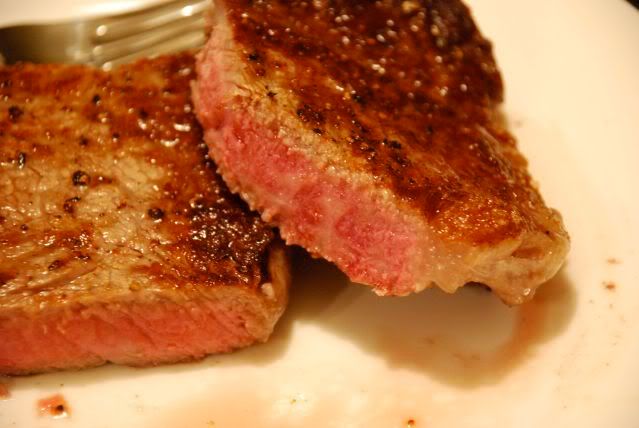 You can see the fat melting throughout the meat like butter, it is indescribable.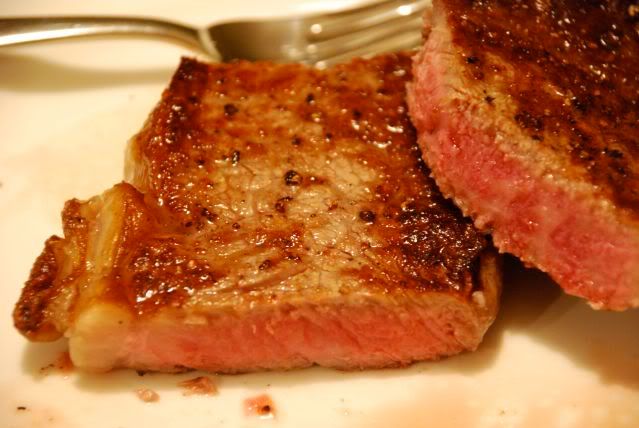 On any other steak, I would add a touch of butter to the pan immediately after the flip, but for this steak I just didn't need it. It was a perfect birthday meal for me this year, because at times you need to realize that despite all the fancy plating, trendy food items and modern cooking that you're surrounded with every day, sometimes there just isn't anything that can beat a good old fashioned steak.
Cheers!